Generate your quotes, contacts, invoices, order forms and any other documents with ease, directly from Salesforce with Maven Documents.
Watch the demo to learn more...
---
Meet some of our partners and clients
---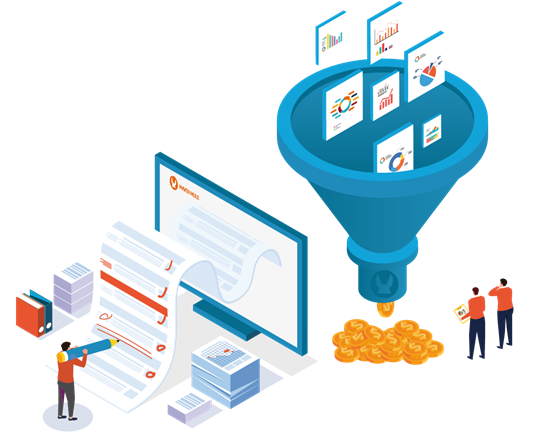 Why Maven Documents?
Eliminates errors and speeds up sales and delivery cycle
Simple templating and rich template elements
Standard Salesforce setup and syntax
Enhanced rules setup
Compatible with CLM and DocuSign ready
---
Superb templates covering a multitude of options. We have been able to design, edit and issue documents within 5 minutes. We issue invoices, deliver client information and issue trade notes in one environment with ease.
Maven Docs is a awesome application within Salesforce. It's really easy to use and if you get stuck the support documentation is very helpful and has a clear setup. I had some difficulties with adding variable but with the documentation and with the support of the Maven team I could figure it out. We use the tool for generating various documents for our clients (such as summaries, contracts and similar documents). I would really recommend to tool, it gives you great flexibility and the opportunity to change your documents very fast.
Maven Docs is a great application for Salesforce, and it is very easy to use. In our case, we use the application to generate various documents for our clients (such as payment receipts and similar documents). We plan to use Maven Docs to generate other documents as well. Dragan and Franjo, as well as the entire Maven Mule team, provide us with excellent support in the development of Maven Docs according to our requirements. We highly recommend using Maven Docs for your business.
We're using Maven Documents solution for functionalities like memorials generation, invoices generation, etc., and have a plan to use it in other segments of business like marketing stream. It is very helpful application for us, provides us possibility to generate documents quickly and to have flexibility without "deep coding" and custom solutions. Well done Maven team.
Maven Docs is a great document generation option, particularly for those using Google. The templates are easy to integrate with existing Salesforce fields and are easy to modify - as simple as editing a Google Document! MavenMule support is very helpful and knowledgeable on best practices and got our team up and running on document generation quickly and effectively. Our group has been very satisfied with this document generation solution.
We are using this document generator for generating all kind of contracts and quote's. It is very easy to configure templates and all kind of ruling within these templates. We were on Conga and the migration to Maven doc was very smoothly, this off course because of the product but also because of the team and support of Maven Mule. In my opinion Maven Doc is THE document generator tool on the Salesforce platform.
We needed a quick and easy solution to generate invoices and this is the perfect solution. The tool uses our Salesforce data and with the help of Maven Mule team we are generating beautiful invoices to our customers on the regular basis. At the moment we are using it only for invoices but see bunch of other possibilities and will definitely use these templates for other purposes as well. Kudos for the Maven Mule Team!
Great document generation tool. Easy to setup and use and great support from the Mavenmule team. We are currently using it for generation of several contract documents which it does in a stellar fashion. A clear upgrade from our previous solution. Currently, we are rolling it out for all our propositions.
This tool is easy to work with for generating documents. It is fast and the templates are simple to change. Easy installation and implementation.
We are using Maven Docs for generation of monthly invoices to customers, where Maven Docs is able to create a great number of high quality documents based on data derived from Salesforce. The tool is great as it provides an easy way to create a large number of documents with a single click. Also, template is easily adjustable, so adding or removing a content, either static or from salesforce object, is very easy. Additionally, we are using it also for some annual usage reports that are prepared for customers, and its also proved to be excellent for that purpose. In short, wherever you would need documents being produced based on a template and filled with data from Salesforce, this is a tool to go with!