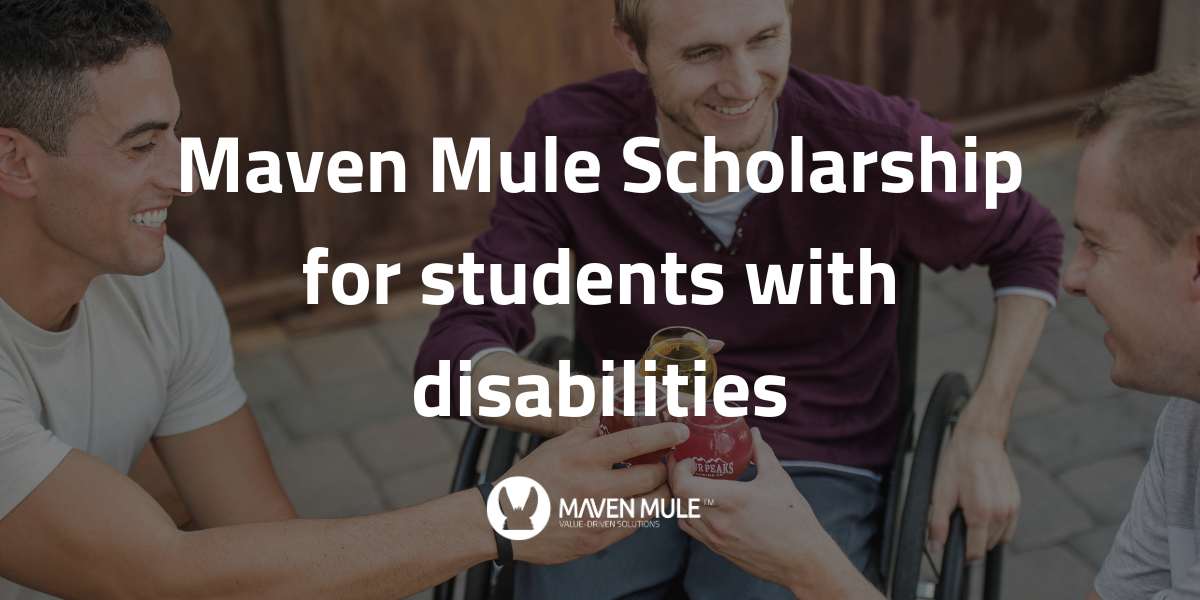 We are proud to join other Croatian companies by offering students with disabilities a monthly scholarship for the Academic Year 2023/2024
Maven Mule is thrilled to announce an exciting opportunity for the upcoming school year in 2023/2024! We're launching a competition aimed at providing scholarships to high school students with disabilities.
Scholarship Details
We will select one outstanding high school student to receive a monthly scholarship of 200.00 euros for the entire academic year of 2023/2024 (that's a whole year of support!).
Eligibility Requirements
To qualify for this scholarship, applicants must meet the following criteria:
Be a regular high school student in Croatia (We'll need proof from your school).
Have a documented disability recognized by the Croatian Institute for Pension Insurance, a decision from a social welfare center confirming the right to assistance and care allowance, or a professional evaluation from the Institute for Expertise, Professional Rehabilitation, and Employment of Persons with Disabilities (along with any relevant disability documentation).
Must not be receiving another scholarship or educational support from any other organization.
Be a citizen of the Republic of Croatia.
Additional Application Requirements
In addition to meeting the eligibility conditions, applicants should submit the following with their application:
A letter of recommendation from a teacher, professor, coach, or any professional who has worked closely with the student.
A brief personal statement explaining how this scholarship will impact their future education and personal development. This can be in the form of a video, letter, photo, essay, or any creative way that expresses their thoughts and aspirations.
Application Deadline and Announcement: The competition is officially open from October 25, 2023, and will run until November 5, 2023, at 12 noon. All applications should be sent to us via email at office@mavenmule.com.
The exciting part! We will reveal the scholarship recipient on our website by November 6, 2023, and we will notify the selected candidate via email.
At Maven Mule, we are committed to supporting and celebrating the potential of every student, and we look forward to making a positive impact on the educational journey of the lucky scholarship recipient!
You can read the official tender information here in English and Croatian.