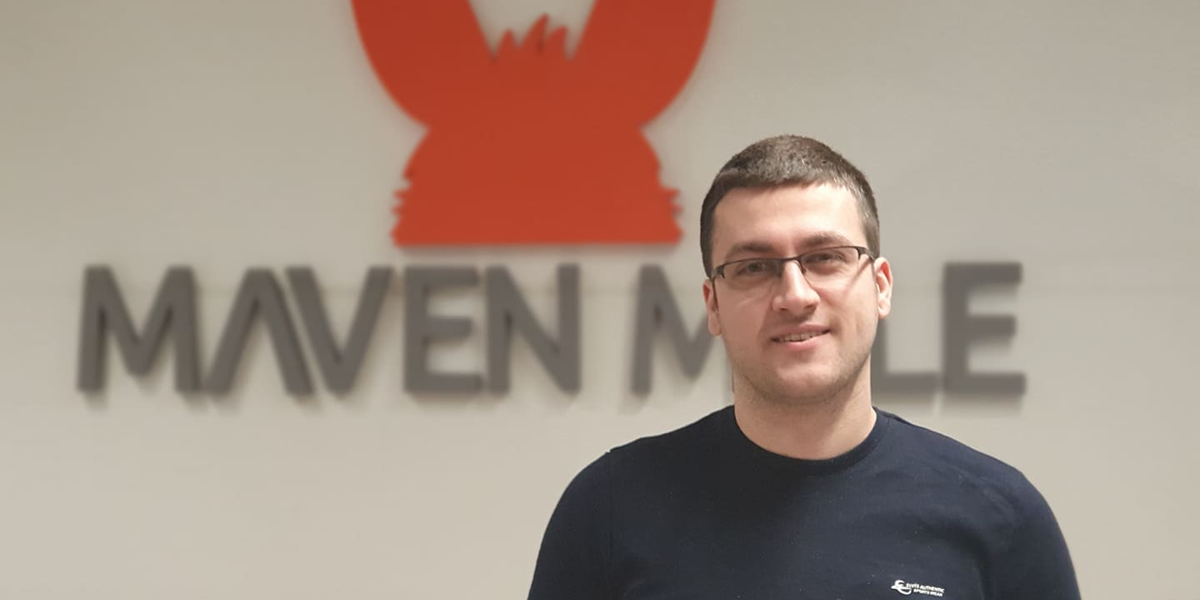 'Spotlight on' is our new blog series where we get up-close with the people who make Maven Mule great.
Today we get to know Maven Mule's technical consultant, Franjo Garic, a rising star on the Salesforce implementations sky. Franjo is an IT ninja, passionate about applying his technical excellence to produce solutions on Salesforce that make our clients pleased, going over and above in how Salesforce could be fine-tuned to fulfill the client's vision.
What do you do at Maven Mule on a day to day basis?
Developing, making our clients dreams come to life and learning about the quirks and the cool new features Salesforce has to offer.
What's your favorite thing about the Maven Mule office?
It's my fellow colleagues and the opportunity to learn and work with them.
When was your best day at Maven Mule and why?
Our last company day in which we all get to know each other a little bit better. At that time, I had to deploy a minor changeset at midnight, so that day was a balance of trying to stay sharp :) and have a good time.
What is something you learned recently?
How powerful and easy to use Maven Mule's Integration Platform really is.
What are you most passionate about in life?
Trying to pursue what is meaningful in life, whatever that might be and not what is expedited. As Dr. Jordan B Peterson wrote in his book.
If you could learn to do anything or even change a profession, what would it be?
I would always go back to computer science / software engineering.
Where's your favorite place in the world and why?
It's right here at Maven Mule. I'm doing what I love, surrounded by the colleagues I learn valuable things from every day, both in business and in life.
What's your favorite musician and song?
Both would be from the band Skillet. Can't really decide about the absolute favorite one.
If you won the lottery, what is the first thing you would do?
I would spend the large portion of it on tuning my car and then regretting it immediately after.
If you could spend a day with anyone, living or dead, who would that be?
It would be the admiral Jean-Luc Picard of the former USS Enterprise :). We would sip tea, earl grey, hot, and spend the whole day talking about the different diplomatic strategies for keeping the peace in the United Federation of Planets.
Where do you see Maven Mule in 5 years' time?
A leader in providing intelligent commerce platform in the cloud to its customers and a top employer in all the regions that we have our presence in!