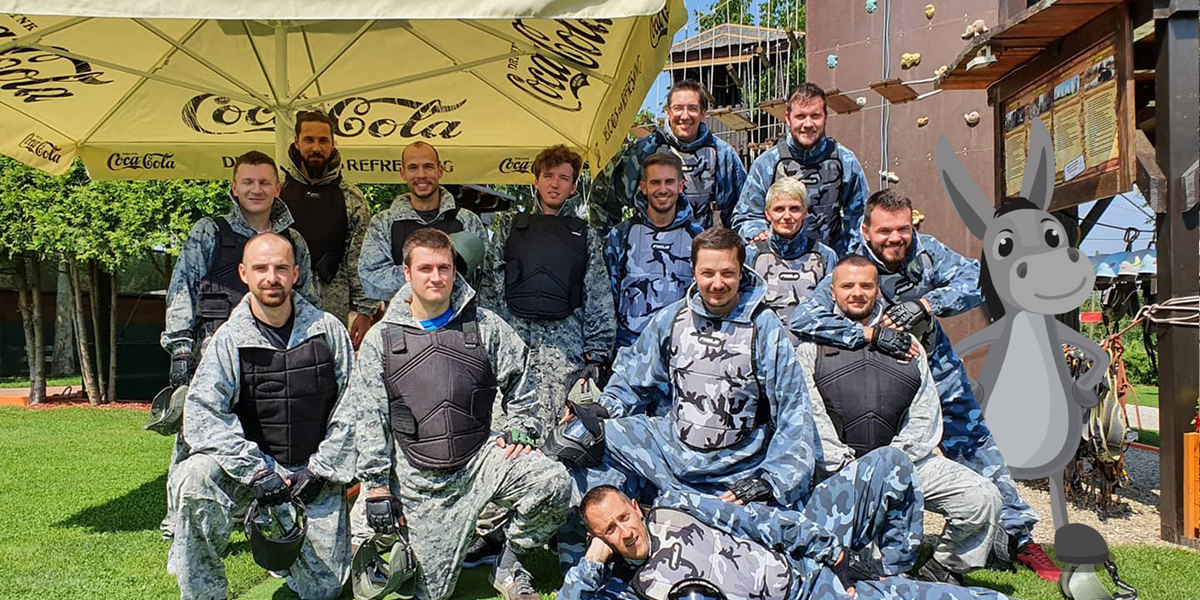 The whole team, without an exception, managed to gather for our summer getaway. We had an active weekend in Sv. Martin na Muri... (details better not to be exposed! :)
Earlier this year, before all this thing started with "He-Who-Must-Not-Be-Named", we started dreaming about the best summer company getaway day ever. All bookings were done on time, Jelena, our new office manager did all the arrangements, it all looked very promising… :) of course, then he came to the scene... For quite a few months, no one bothered with summer company day; all expectations were completely crashed. That's what we love about red accounts and recovering troubled projects: in such situations, you can only overachieve :) (this is not quite true, but we haven't failed so far).
Then at the begging of June, as elections were approaching, things started looking a bit more positive; news about "He-Who-Must-Not-Be-Named" were replaced with flowers and promises, and for a moment it looked like there might be a light at the end of the tunnel. Mid-June brought now already world know Djokovic's Adria tennis tournament in Zadar, and things started to go south again. But sometimes, you might get lucky… the location that we selected for our company getaway is on the north; not sure if people there on north only work and don't socialize (this is the wealthiest region in Croatia), but for some reason, no virus had ever come to the north. Perfect, we're continuing as planned.
I could blabber for ages, but to cut the story short, we, the whole team, with no exception, spent two great days enjoying, relaxing, making fun, playing machos... here and here. Check the gallery.