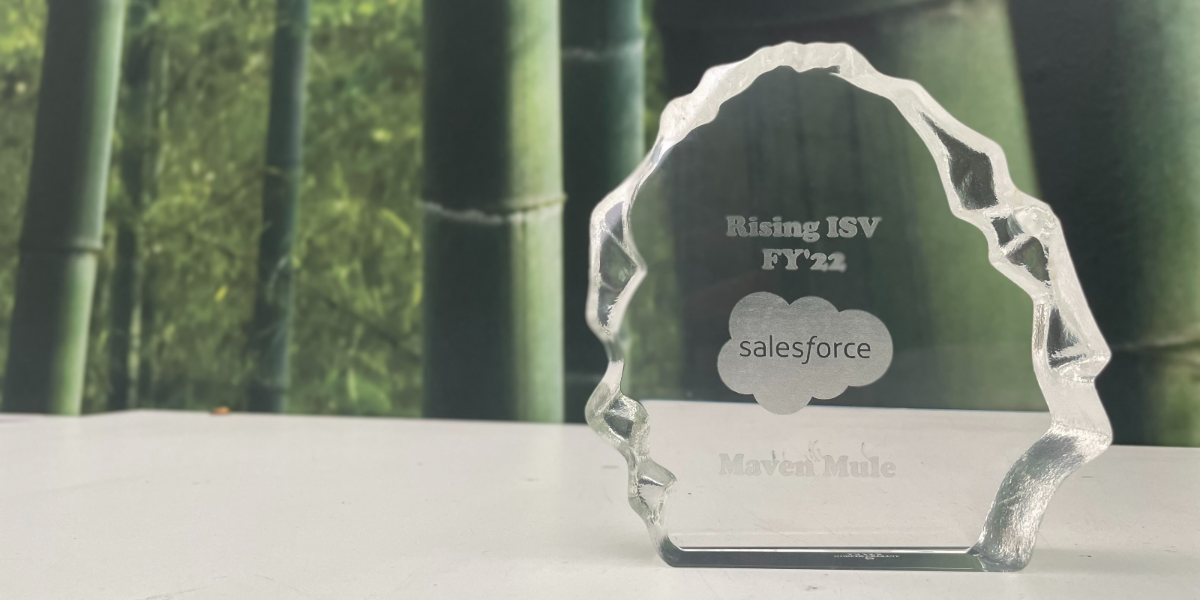 Maven Mule are excited to share that we are the recipients of the Rising ISV Partners award at the 2022 Adriatic Partner Summit!
Aligned with the direction of our future growth, we are delighted to be recognised for a portfolio of products developed over the years, reaffirming our position as trailblazers and innovators. Maven Mule's unique portfolio aimed at addressing key customer needs consists of:
Maven Documents is created for generation of documents, contracts and invoices directly from your Salesforce data, enabling you easy template creation with Google Docs or Google Sheets.

Maven Integration Platform, a native Salesforce solution that simplifies the Salesforce integration process into your existing landscape, distinguished by a plug-and-play setup and low maintenance.

Maven Tools, most appreciated by Salesforce consultants for shortening times for data migration, querying, inspecting objects and more, is a free Google Chrome extension, proven to increase efficiency and productivity.
All of our clients know that investments in growth, technical expertise of our team and well established company processes honed over many years yield in professional services and products delivered to the highest standards. Hard work and shared company values have been the key to our results, enabling us to stand alongside the select few in the industry.
Maven Mule, apart from being a recognised ISV Salesforce partner and offering a portfolio of products, can fill the gaps in the market for complex business requirements in the B2B and B2C landscape.
Taking initiative, working independently and accountability paired with technical knowledge in a range of useful tools and having a strong grasp of the market best practices through years of experience set us apart.
We are looking forward to the years ahead as a pioneer in the Salesforce ecosystem!