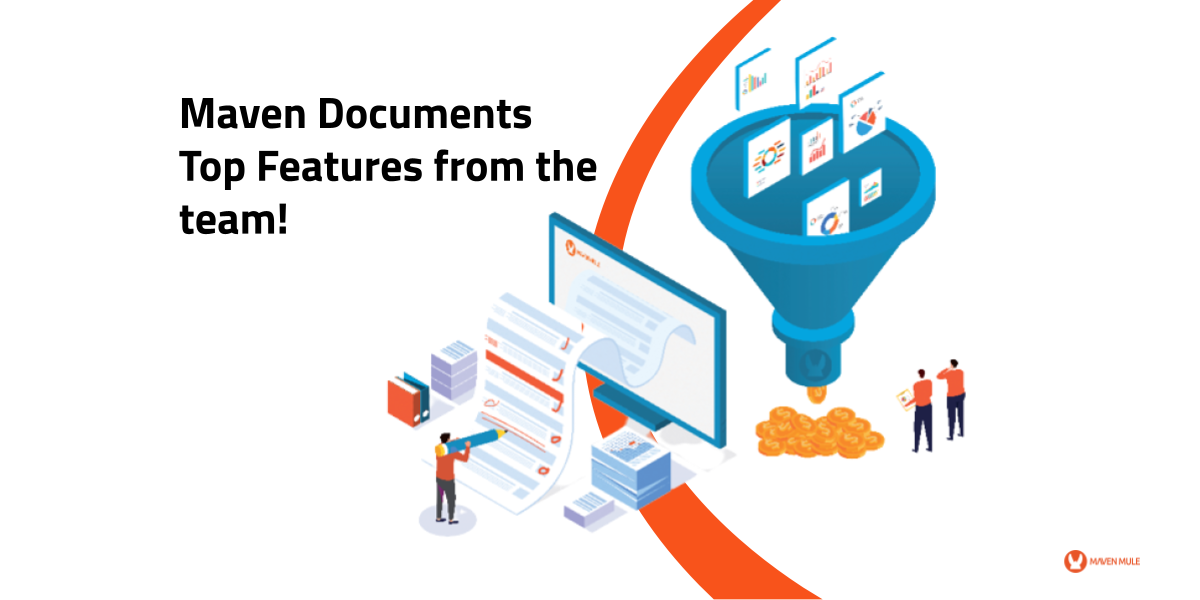 Maven Documents is full of cool features that help streamline your document creation process, but each person using our tool certainly has THE feature that became a game changer in their daily working routine.
We thought we would start by asking our teammates, what is their top Maven Documents feature and that's what they have to share.



Ivan Andelkovic, Salesforce Developer
"I think mine would be nested repeaters - this feature allows you to have data from different levels in your documents. Let's say from Account -> Account Opportunities-> Opportunity Line Items, and further down the line. You can build really complex template scenarios that can be presented in a very easy-to-read way for your customers"
You can learn more about the repeaters in our documentation.
Nina Katic, Principal Technical Consultant
"I just love Maven Documents Template builder and everything about it! Easy point-and-click fetching of merge fields, building expressions for any use case you might think of, adding elements like QR-code or an image to make it extra special"
Oh yes, we can relate - it's difficult to pick one and Maven Documents Template Builder is packed with cool features, just check it out.
Marko Vujnovic, Salesforce Developer
"With Maven Documents being a Salesforce native solution, I just love how easily extendable it can be with Salesforce Flow or Apex. It just fits in existing customer processes smoothly and you do not even need a person to click a button for a document to be generated. It can be just triggered by a flow condition and even sent to the recipient automatically - I mean, wow!"
Wow, it is! Learn more about Maven Documents' extendability here.
We hope you are quite intrigued to try all of the features yourself, so we invite you to install Maven Documents in your org and enjoy a 30-day free trial!